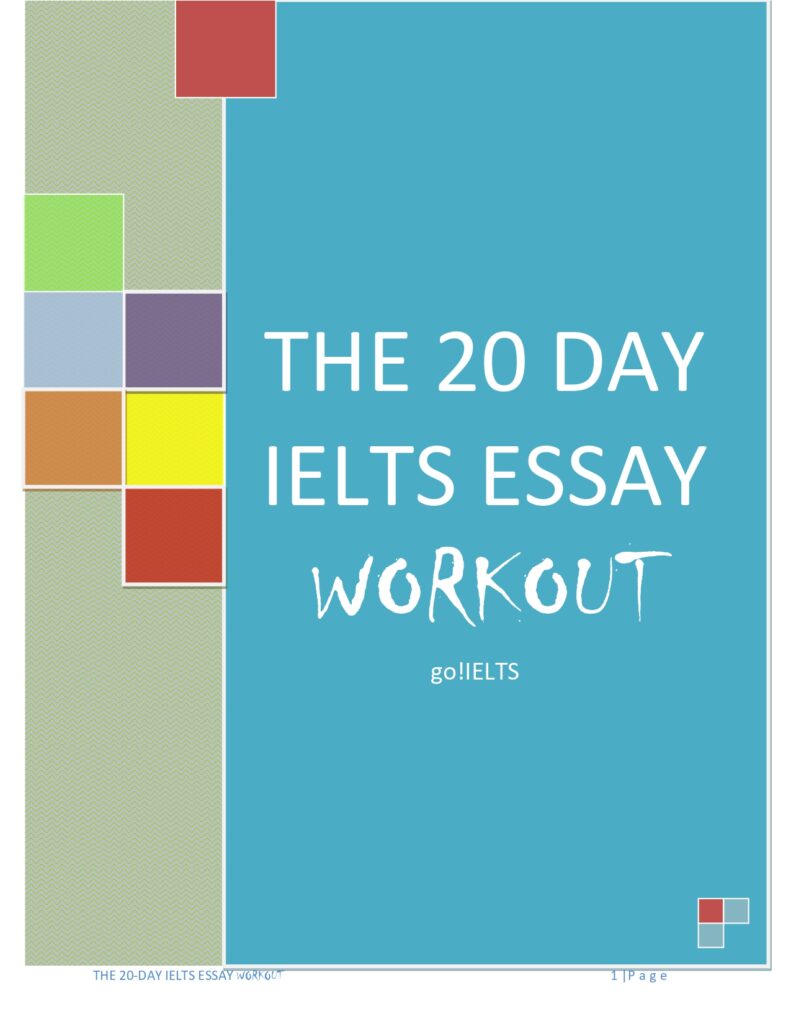 THE 20 DAY IELTS ESSAY WORKOUT pdf book will help you to master IELTS writing and be confident while writing task 1 and task 2 in 20 days.
THE 20 DAY IELTS ESSAY WORKOUT BOOK
You will have, by the 20th day, mastered the structure, vocabulary, language and style needed to produce a top band in your IELTS Writing Task 2 not many days after.
Despite that efforts have been made to ensure this workbook covers as many of the subjects or topics usually written about in IELTS, it is still not exhaustive. So, read and read wide.
Success in IELTS is predictable once you are able to do the needful. Feel free to contact us.
How to use this book?
Studying essays assigned for each day;
Writing the Practice Exercise for each day;
Engaging the service of an IELTS expert in assessing your essays and providing you with feedback;
working on his comments, remarks and recommendations;
not repeating your mistakes;
Download THE 20 DAY IELTS ESSAY WORKOUT PDF