Do you find yourself feeling nervous, anxious, and stressed when thinking about taking the IELTS exam? If so, you're not alone. Test anxiety is a common issue among many students, and it can impact their performance on exam day. However, with the right preparation and mindset, it is possible to overcome test anxiety and perform at your best.
In this blog post, IELTS Game will discuss the causes of test anxiety, its symptoms, and tips for overcoming it on IELTS exam day.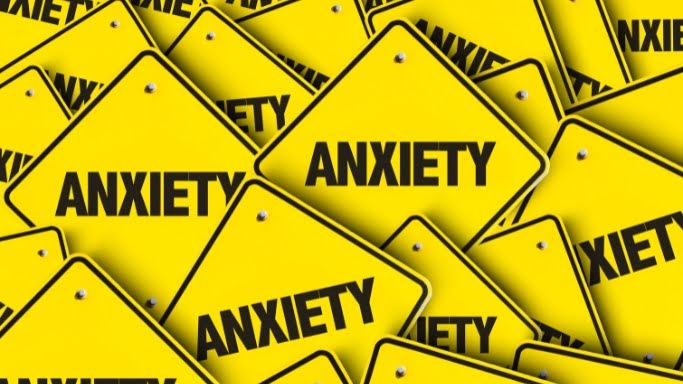 What Causes Test Anxiety?
Test anxiety is caused by a combination of fear of failure, lack of preparation, and performance pressure. Many students feel overwhelmed by the thought of taking the IELTS exam and the impact it will have on their future. These feelings can trigger physical and emotional symptoms, such as sweating, shaking, and racing thoughts, that make it difficult to focus and perform well on exam day.
Symptoms of Test Anxiety
Test anxiety can manifest in many ways, both physically and emotionally. Some common symptoms include sweating, shaking, rapid heartbeat, and racing thoughts. Students may also feel overwhelmed, anxious, and stressed, which can impact their ability to focus and perform well on exam day.
Tips for Overcoming Test Anxiety
1. Prepare well in advance:
Preparation is key to overcoming test anxiety. Start preparing for the IELTS exam as early as possible and create a solid study plan. Building confidence through practice and repetition is crucial in reducing anxiety levels.
2. Mindfulness and Relaxation Techniques:
Mindfulness and relaxation techniques, such as deep breathing and meditation, can help reduce anxiety and improve mental well-being. Incorporating these techniques into your daily routine can help you feel more relaxed and focused on exam day.
3. Positive Self-Talk:
Positive self-talk is a powerful tool for managing anxiety. Encouraging yourself with positive affirmations and mantras can help boost your confidence and reduce anxiety levels.
4. Get Adequate Sleep and Exercise:
Sleep and exercise play a crucial role in reducing anxiety and improving mental health. Make sure you're getting enough sleep and exercise in the lead up to the exam to help reduce stress and anxiety levels.
5. Seek Professional Help:
If you're struggling to manage test anxiety on your own, consider seeking help from a therapist or counselor. They can provide support and strategies to help you overcome test anxiety and perform your best on IELTS exam day.
Conclusion
Test anxiety can be a significant obstacle to overcome, but with the right preparation and mindset, it is possible to perform at your best on IELTS exam day. Remember to take care of your mental health and well-being, and don't hesitate to seek professional help if needed. With the right support and strategies, you can overcome test anxiety and achieve your desired score on the IELTS exam.
Read more: